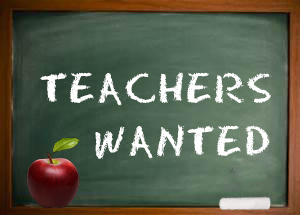 February 10 Event Invites
Mission-Driven Teacher Candidates to Interview and Meet Superintendent Barbara Deane-Williams
The Rochester City School District is hiring now to fill teaching positions for the 2018-19 school year. Interested candidates seeking employment are invited to attend a teacher hiring event on Saturday, February 10 from 9:00 am to 3:00 pm, at the District's offices on 131 West Broad Street.
The District is promoting the event through the education schools at over 30 New York State colleges and universities and several colleges and universities outside of New York State.
In addition, the District Human Resources team has invited candidates from over 60 Historical Black Colleges and Universities to come live and work in Rochester. Rochester District leaders are prepared to make job offers on the spot to qualified candidates.
Candidates must complete or update the RCSD online application by Thursday, February 8 to confirm attendance and to receive an invitation to schedule an interview at the Saturday event. During the interview, candidates will be asked to present a lesson plan that showcases their skills and passion to be an urban teaching professional.
"Every child deserves to have a certified teacher in front of him or her on the first day of school," said Superintendent Barbara Deane-Williams. "This is why the District is focused squarely on recruiting and the early hiring of mission-driven teachers who have a passion for serving our children and want to work in partnership with parents and the community."
The Rochester City School District is deeply committed to creating high-quality schools in every city neighborhood through powerful teaching and learning. The District is working to attract and retain highly qualified and diverse candidates to work as part of a team supporting college and career readiness and responsive community schools.
In addition to securing an interview, candidates will also have an opportunity to meet Superintendent Deane-Williams and other District leaders to learn about the District's work to build equity by helping all students achieve and to support every student by face and name.
Interested candidates seeking employment for the 2018-19 school year should complete or update an application online at www.rcsdk12.org/employment.