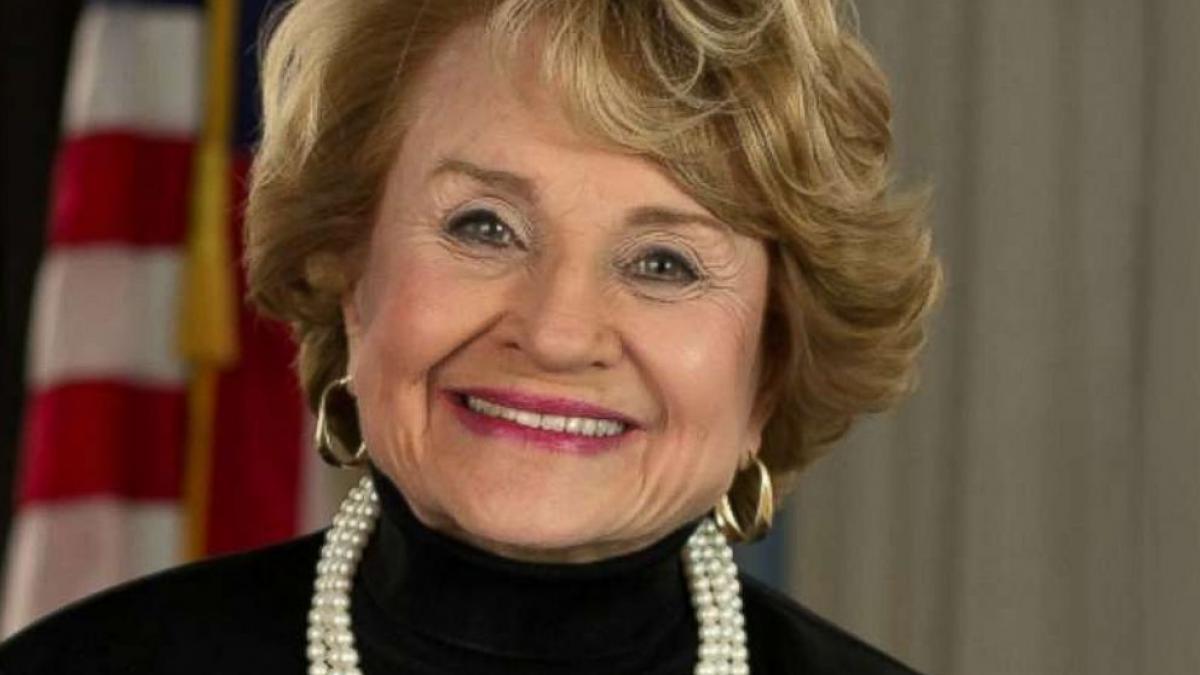 SOUTHWEST TRIBUNE
When a journalist's phone rings in the wee hours of the morning, it's often compelled by shocking news. And like many, I was blown away after receiving notification that Louise Slaughter, former representative in New York State's 25th Congressional District had passed away.
Slaughter represented constituents living within the borders of Monroe County, with its center in the city of Rochester, for more than three decades. Her sudden passing 'unsettled the apple cart' and created a free-fall among candidates jocking to replace the once oldest sitting member in Congress.
According to Monroe County Board of Elections, federal designating petitions has been filed by candidates Joseph D. Morelle (D), a representative of New York State 136th Assembly District, Robin Wilt, a Brighton Town Board Member (D), Former 13WHAM-TV and WROC-TV Broadcast Journalist Rachel A. Barnhart (D), Rochester City Council Vice President Adam McFadden (D) and Dr. Jim Maxwell(R).
A petition filed by Rochester City School Board President Van White was ruled 'not compliant' by election officials.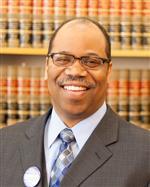 Slaughter's political legacy depicts a champion of women's rights, and a fierce advocate of inclusive legislation that protects and preserves the rights of people from infringement.
Morelle has plans to fulfill the wavering components of Slaughter's legacy, by adopting a similar campaign agenda. However, his argument why he's the best choice to replace Slaughter is broad in context. With the exclusion of his fight against the opioid epidemic, most of Morelle's campaign promises are stapled 'causes' that has been a part of the democratic national platform for decades including universal healthcare, women's right to choose, keeps street and children safe from terror of gun violence, and to create stronger economic opportunities.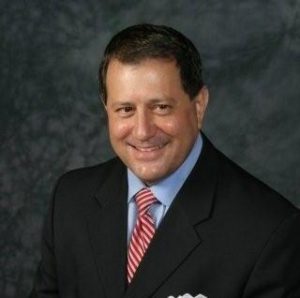 Morelle hasn't released a detailed statement on how he will accomplish such measures. Nonetheless, today's democratic voters not only want to hear what candidates are going to do. They also want to know, how you're going to do it.
Morelle embodies an impressive political resume that can propelled him to Congress. But, to gain the trust of voters in a dense diverse 25th District, he needs to also release a Plan, a detailed proposal for doing or achieving his goals.
Barnhardt like Morelle also promise to champion issues, Slaughter were passionate about including innovation and jobs, government accountability, equal rights, criminal justice reform, transportation, healthcare for everyone, gun reform and supporting families and education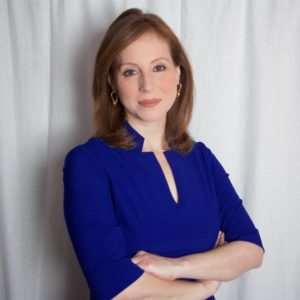 The former broadcast journalist's platform of issues does reveal a strategy to achieve them. But, Barnhart's ability to win the covenant seat and make good on her campaign promises is up for question among voters.
In past political runs for office including twice for mayor, Barnhardt has yet to earn the confidence of many constituents that she can do the job. Her low percentage of voters acquired in previous runs for public office indicates, she has a lot of work to do.
To win, Barnhardt must increase her popularity and develop a convincing argument that she's the right person for the job, despite not having an impressive political record or significant involvements that has ushered transformational changes in the community.
Wilt's has a diverse list of campaign promises including economic equality, sustainable and livable environment, healthcare for all, better housing and development, police and criminal justice reform, inclusion and accessible education for all, election reform, ending the war on black lives, support for LGBTQ community, welcoming immigrants and refugees, nurturing children and youth and equality for all.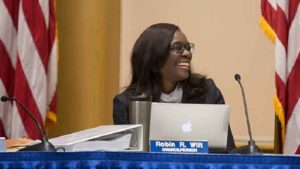 In the mid-2000s, Wilt's took an interest in politics and founded the Genesee Valley chapter of the Progressive Democrats of America.
According to Wilt, the chapter worked on several political campaigns for both local and national office, culminating in Wilt's run for State Senate in 2010. Including her run for Senate, Wilt has never held a public office beyond Brighton's Town Board. Nonetheless, she understands the political process and what it takes to win.
Wilt's grassroots involvement within political circles of Rochester will serve her well as the race begins to take shape. However, she must be prepared to seize any opportunity to use anticipated interest conjured from arousing issues on her platform to increase popularity among voters.
McFadden, a senior member of city council regarding tenure, embodies an impressive resume encompassing years of service in public, community, and corporate sectors of Rochester.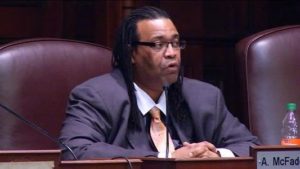 Constituents of the city and suburbs are aware, they can expect to get a straight up and down sobering assessment on why he's the best choice to replace Slaughter. McFadden's campaign byline is passion, progress, and people.
In review of his legislative record those three words sums up a consistent approach that McFadden has habitually employed over the years as a public servant. And McFadden like Morelle has significant political experience, name recognition and loyal supporters.
However, unlike Morelle, who must carve out voters in the city, McFadden must find a way to carve out voters in the suburbs.
Neither will have an easy task.
To note: Morelle will have a hill to climb, even with the support of Mayor Warren, because of McFadden's significant popularity among city constituents. Many pundits predict a victory for Morelle, but also reserves a strong possibility that McFadden can pull off the upset.
Much of McFadden's platform is yet to be revealed. But, his past runs for office are known to embody issues of transformational change. And his track record assures, he will be more than willing to debate and articulate controversial positions.
For McFadden to win, he must be a 'chief of explanation' of his platform when catering to suburban voters. The ability to explain his position in support of a 'moot' issue has been the foundation and hallmark of his political success.
Dr. Jim Maxwell's party affiliation as a Republican in a democratic controlled district is an obstacle many of his predecessors has failed to deliver for more than three decades. And many like myself believe, they will fail again in 2018.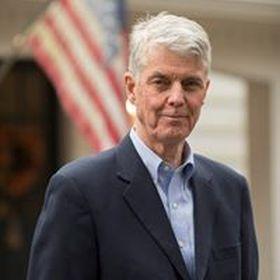 Maxwell has no political experience or noticeable community involvement that's yet to be revealed. Nonetheless, his campaign promise is to restore integrity in Washington and fixed the country's broken federal government. A win for Maxwell is highly unlikely, but in politics anything can happen!