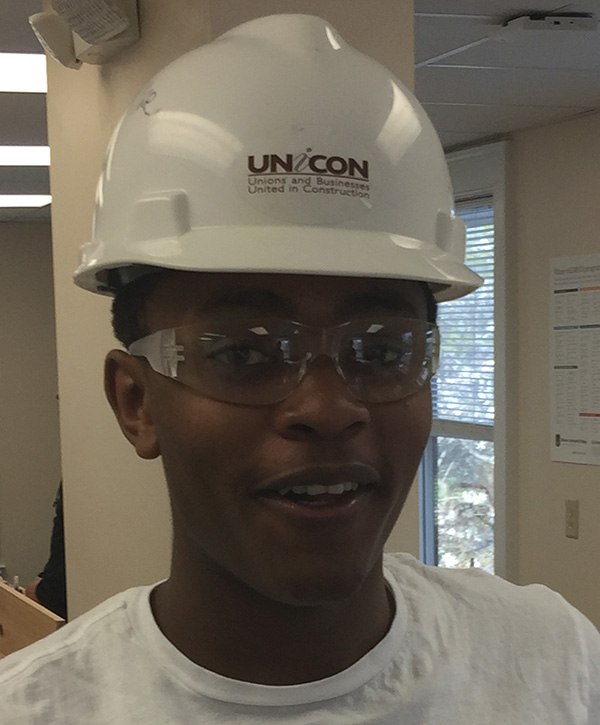 BY MARK LEE, U Prep Student
My name is Mark Lee and I attend University Preparatory Charter School for Young Men, where I am now a senior.
I have been enrolled at U Prep, since the 7th grade. In my time at U Prep, I've been active in sports and other school activities, along with attending school everyday and receiving good grades. I am not sure, if this would be the case, if I attended any other school.
In September 2016, the start of my junior year, U Prep opened a new Career and Technical Center, next door to the main school at the corner of Lake Avenue and Seneca Parkway.
I am so fortunate to have this opportunity, because this is the only charter school to have a Career and Technical Center in the state of New York.
The U Prep Career and Technical Center offers programs in the areas of Facilities Maintenance, Culinary Arts, Information Technology and Machining.
I chose to enroll in the Facilities Maintenance Program, where I've learned all about plumbing, carpentry, welding and electrical. We've traveled on field trips to different trade union halls and various construction sites through Habitat for Humanity.
Through the Summer Youth Employment Program funded by Rochester Works, I could extend my learning throughout the summer by working with Habitat for Humanity
I report to various Habitat projects throughout the city of Rochester, daily. I really enjoy working with and helping people.
I am learning so much such as landscaping, framing houses, building gates, pouring concrete, etc. The experience also taught me that physical labor is very hard work, but seeing the result makes it all worth it.
If I did not attend U Prep, I really don't think I would have been able to get an education that has prepared me for both college and a career. U Prep has provided me with experiences that have kept me focused and successful. If I had to do it all over again, I would choose University Preparatory Charter School for Young Men as my middle and high school. This is an amazing journey!