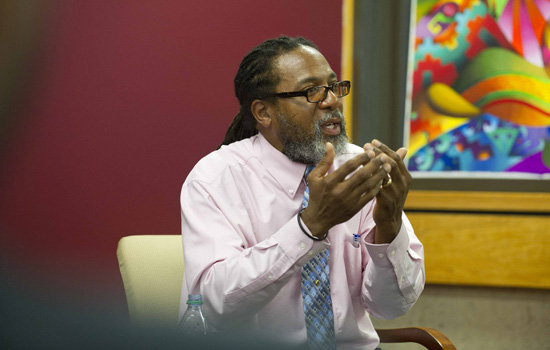 Action for Better Community(ABC) called a press conference at their affiliated Head Start location at 251 Joseph Avenue to announce Jerome Underwood, Rochester City School District's (RCSD)Senior Director of Youth and Family Services, as the new President and CEO of ABC.
Underwood will be replacing James Norman, after his service of 25 years as President and CEO. Norman is set to retire in the coming weeks.
Underwood has led RCSD's Family Initiatives Department for 9 years before accepting the top position at ABC. The exiting CEO was very instrumental as a voice to board members that Underwood was the right person for the job.
Action for a Better Community, Inc. is one of nearly 1,000 nationally recognized Community Action Agencies (CAAs), established under the Economic Opportunity Act of 1964 to fight America's War on Poverty.
CAAs serve 98% of our nation's cities and counties and are a primary source of support for the more than 38 million Americans living in poverty in both rural and urban areas.
ABC continuously emphasizes Community Action's identity in our area as a viable, working solution to moving people out of poverty.