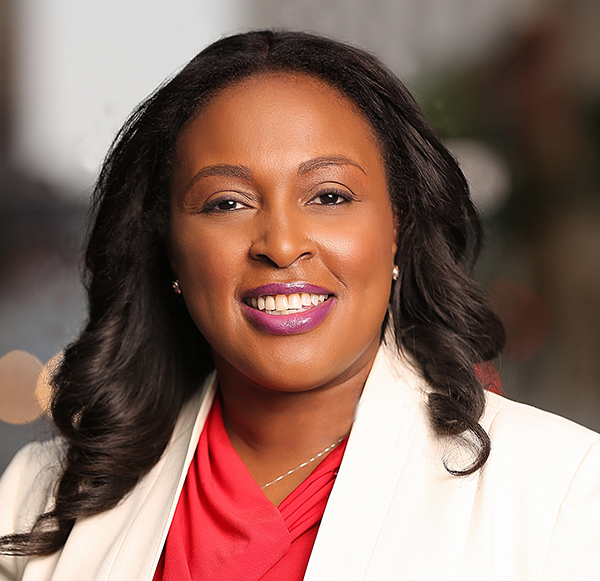 BY TIANNA MANON
Mayor Lovely Ann Warren grew up on Devon Road, a quiet 19th Ward street nestled between Pioneer and Genesee Park Boulevard.
There she was a cheerleader for the Colts, played touch football and competed in double-dutch, a jump-rope game played with two long jump ropes, swung in opposite directions rhythmically.
Neighbors looked out for each other, she remembers in an exclusive interview with Southwest Tribune.
And she also remembers the diversity of the area, which impressed upon her the value of different lifestyles and experiences.
There was a lesbian couple across the street, a Polish family further down. And kids of all shades to play with, she said.
"We were exposed to so many different people and it was such a great experience growing up for me, and that's why when I think about Rochester, the foundation has always been togetherness," she explains. "The foundation is our community."
Lovely credits those early experiences for setting the stage for her approach to being a mayor.
"Neighborhood-oriented," she said. "She wants to bring the same sense of security, she grew up with to children across the city."
Development, employment programs and bringing new companies has been her main approach to improve inner-city living.
In addition, Warren has worked to improve the "look," of the city, working with developers to bring new buildings downtown and even parts of lower-income neighborhoods.
"Think about the fact, not only is East Main Street seeing development it hasn't had in that area in over thirty years," she points out. "Hudson and Clifford Avenue is also seeing development it hasn't had in thirty years. Those things don't just come. It's strategic investment, working with neighborhoods and community."
One of these investments is the city's recent purchase of Bull's Head Plaza on West Main Street.
She said, the plaza would have likely sat around defunct for another decade without their purchase.
"The now closed United Cleaners is where my grandmother would go in and clean her clothes," Warren said. "And I watched year after year as that place deteriorated and I said, 'you know what?' Enough is enough. It needs to come down. And we need to show this community we're going to invest in this community."
She hopes community meetings and engaging the neighborhood will ensure a development that's both great for the neighborhood and sets the area, as a western gateway to downtown.
Warren has also been instrumental in starting and facilitating ongoing developments like Brooks Landing, a space along Genesee Street near Brooks Avenue that is home to a coffee shop and various restaurants including her campaign's reelection headquarters.
Of course, the University of Rochester has been involved as well, shaping the neighborhood into a place, where students, staff and families alike are eager to explore.
Recalling a moment in church, Warren said, community is really unity among a commune or where people live. For her, it's not enough to build spaces to play and work. We must get back to the neighborhood and community.